MICROGLAS®
MAGNAVI™
NSG high modulus and high strength fiber, MAGNAVI™, is the ideal solution for reinforcement of composites to reduce weight and increase strength.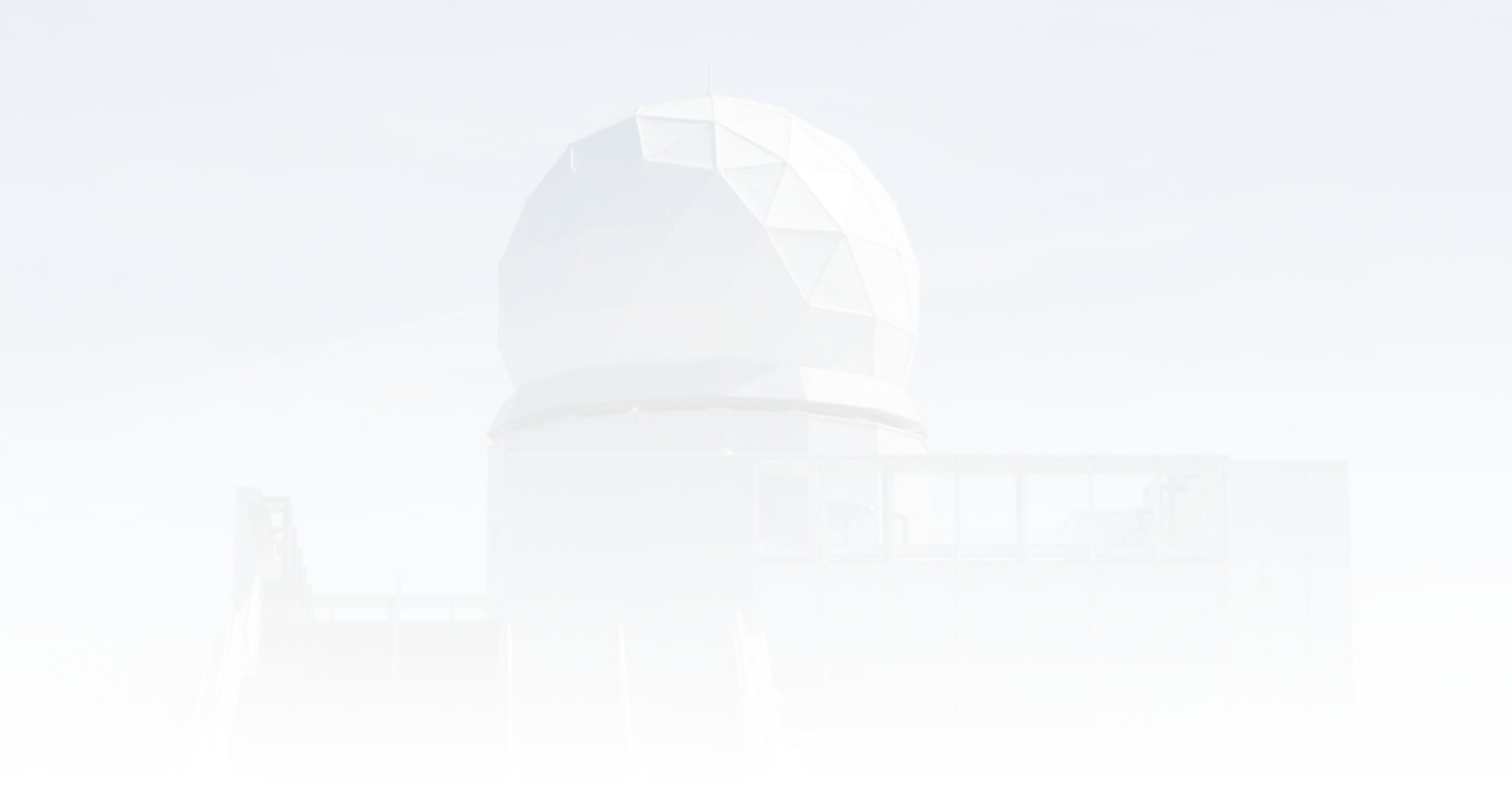 Product summary
"MAGNAVI™", is a "game changer" in creating a sustainable society.
MAGNAVI™ offers superior mechanical properties compared to conventional glass fiber, while maintaining core glass fiber characteristics, such as heat resistance and radio wave transmission.
MAGNAVI™ was created with the environment in mind during its product development, including the selection of environmentally friendly raw materials and low CO2 emissions during production.
Through MAGNAVI™, NSG continues to contribute to creating a sustainable society through environmentally friendly manufacturing, product application in environment-related technology and overall CO2 reduction by weight reduction of components.
Characteristics of MAGNAVI™ High Modulus, High Strength Glass Fiber
High modulus, high strength, high impact resistance
MAGNAVI™ exhibits high impact strength and realised strength improvement and weight reduction of composite materials effectively. While also having greater rigidity and strength beyond conventional glass fiber and tenacity peculiar to glass fiber.
High heat resistance, high corrosion resistance, electrical insulation/radio wave transmission, neutral color
MAGNAVI™ has strong heat and corrosion resistance, which makes it suitable for industrial material applications where high-temperature environments or long-term use is expected. Owing to one of the features of glass fiber, radio wave transmission, it is also suitable for use in the electronics field, for example, in 5G/6G wireless communications. It has neutral color appearance which does not affect color tone of the material.
Product design considering the environment
MAGNAVI™ is the result of product development considering the environment. It does not contain any rare earth elements that may bring environmental risks such as radioactive contamination during the process of mining or refining. Reduction of energy use and CO2 emissions in production have been a priority at NSG.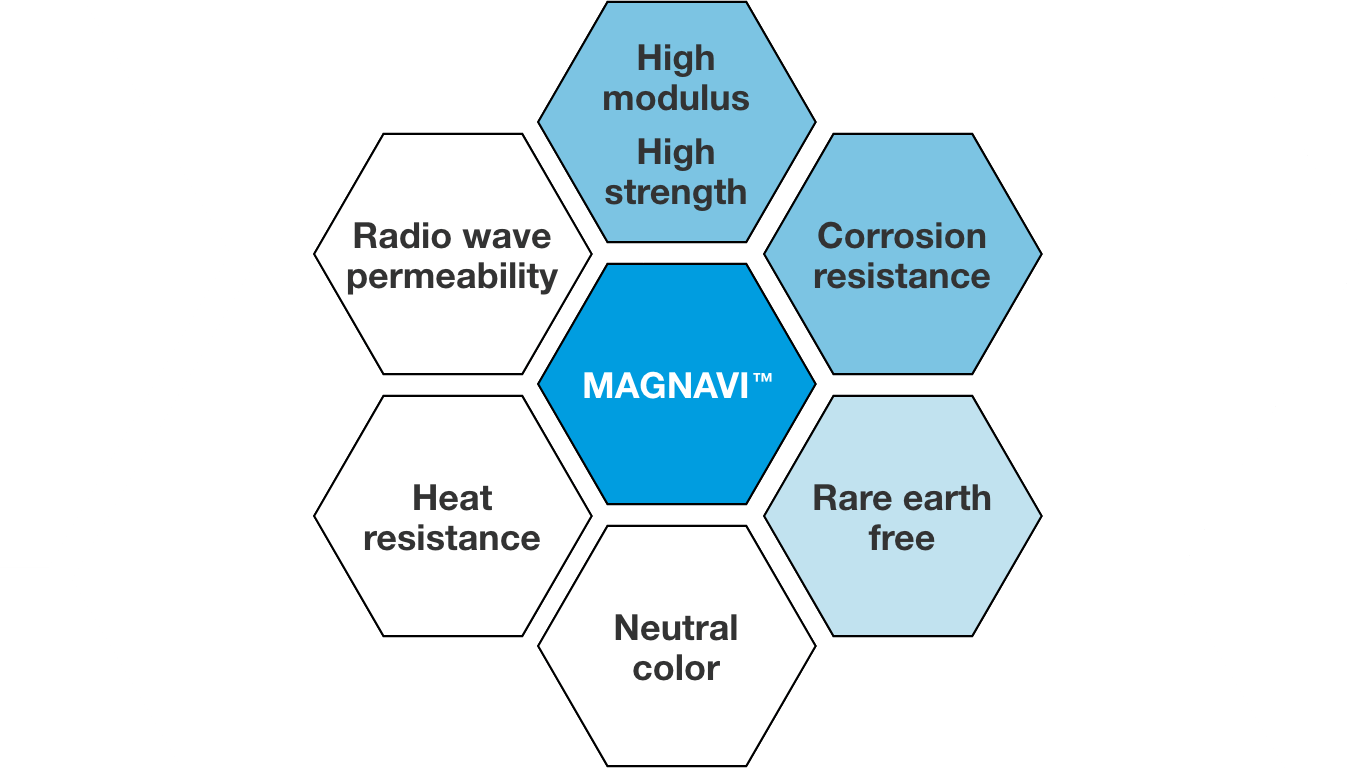 Excellent mechanical properties and heat resistance
MAGNAVI™ demonstrates excellent tensile modulus and tensile strength when compared to general purpose E glass.
It also has significantly higher heat resistance than carbon fiber and aramid fiber which are used as reinforcement for composite materials.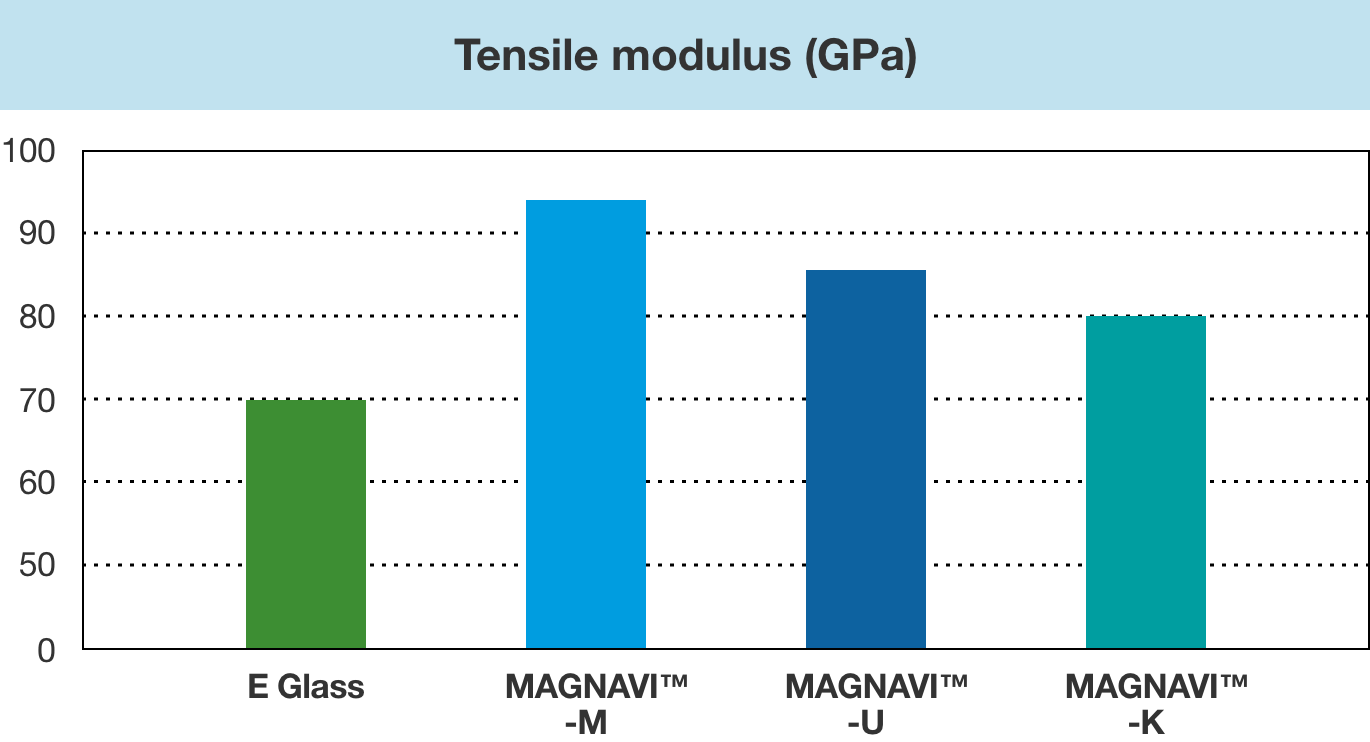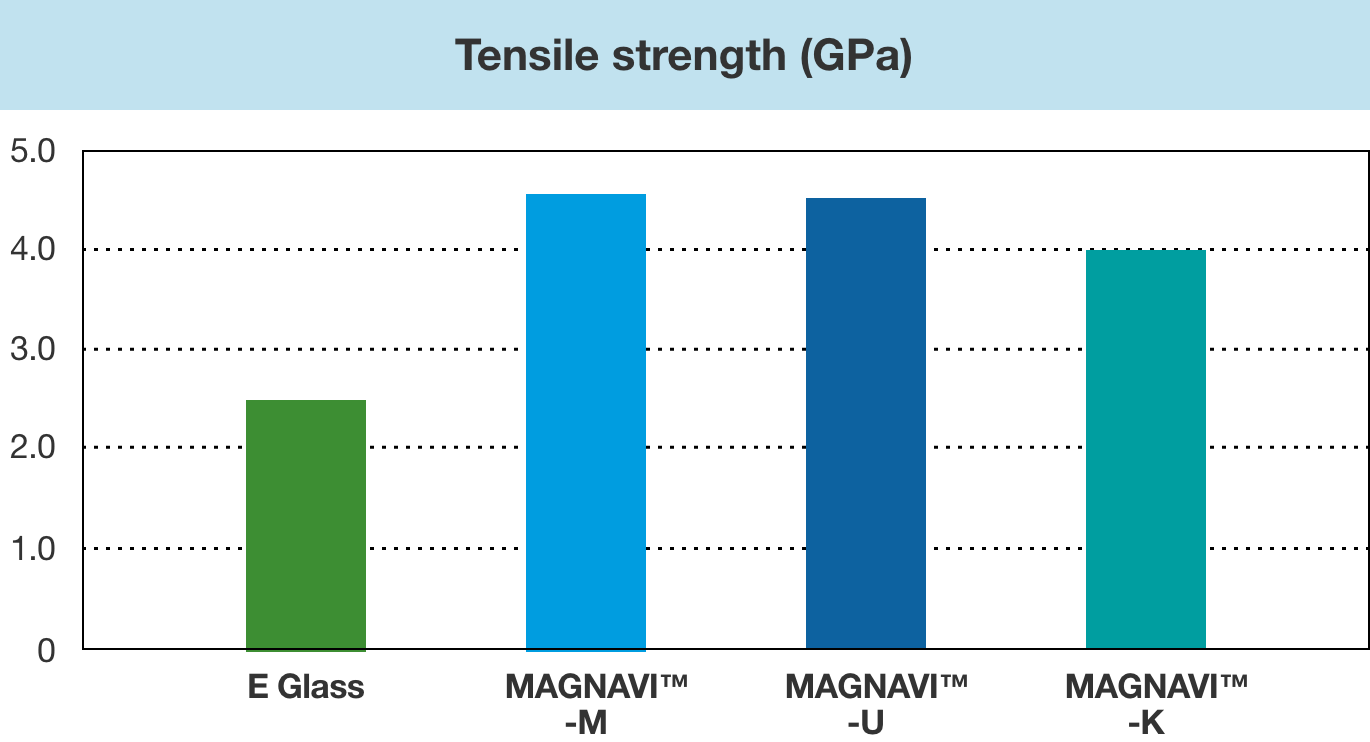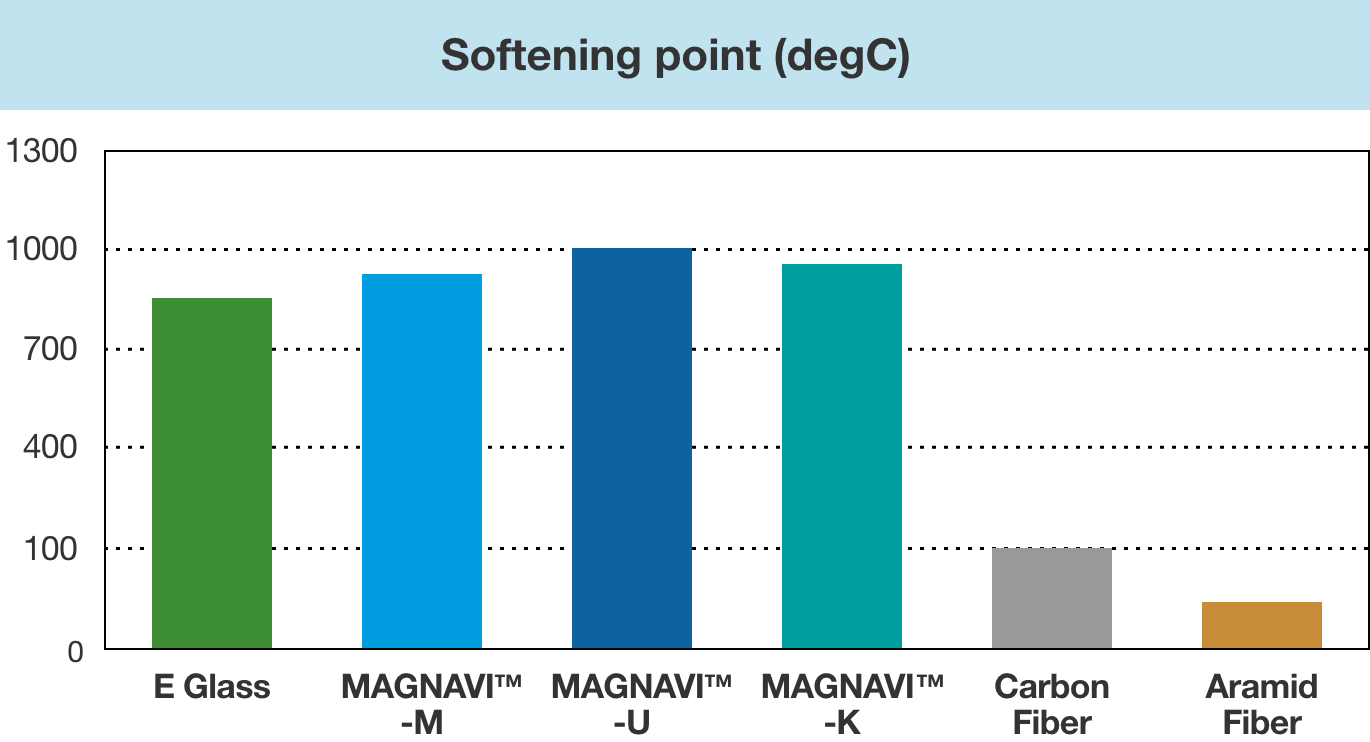 Single fiber physical property comparison *Not guaranteed values.
Effect on composite materials
MAGNAVI™ dramatically improves the mechanical characteristics of composite materials.It has a great effect in areas where impact strength and distortion can become an issue, such as bending or warping of composites.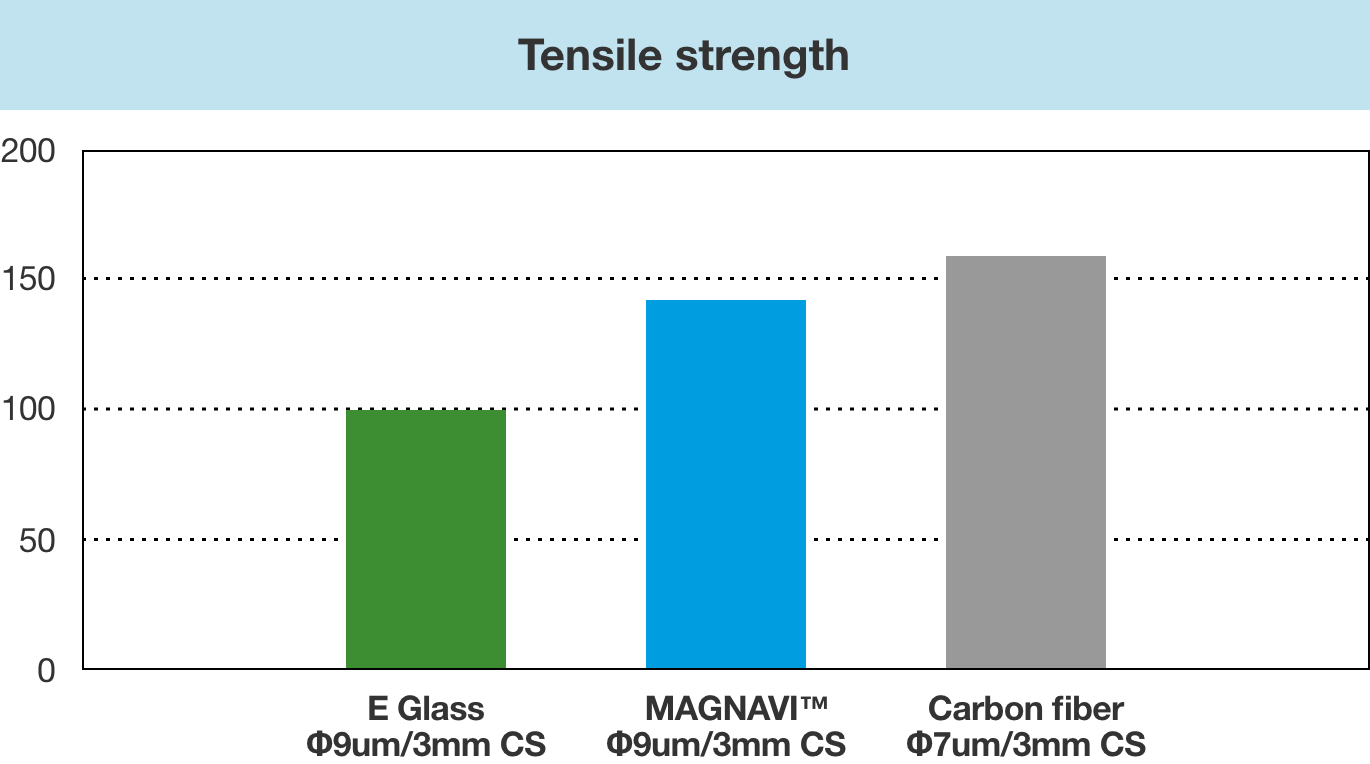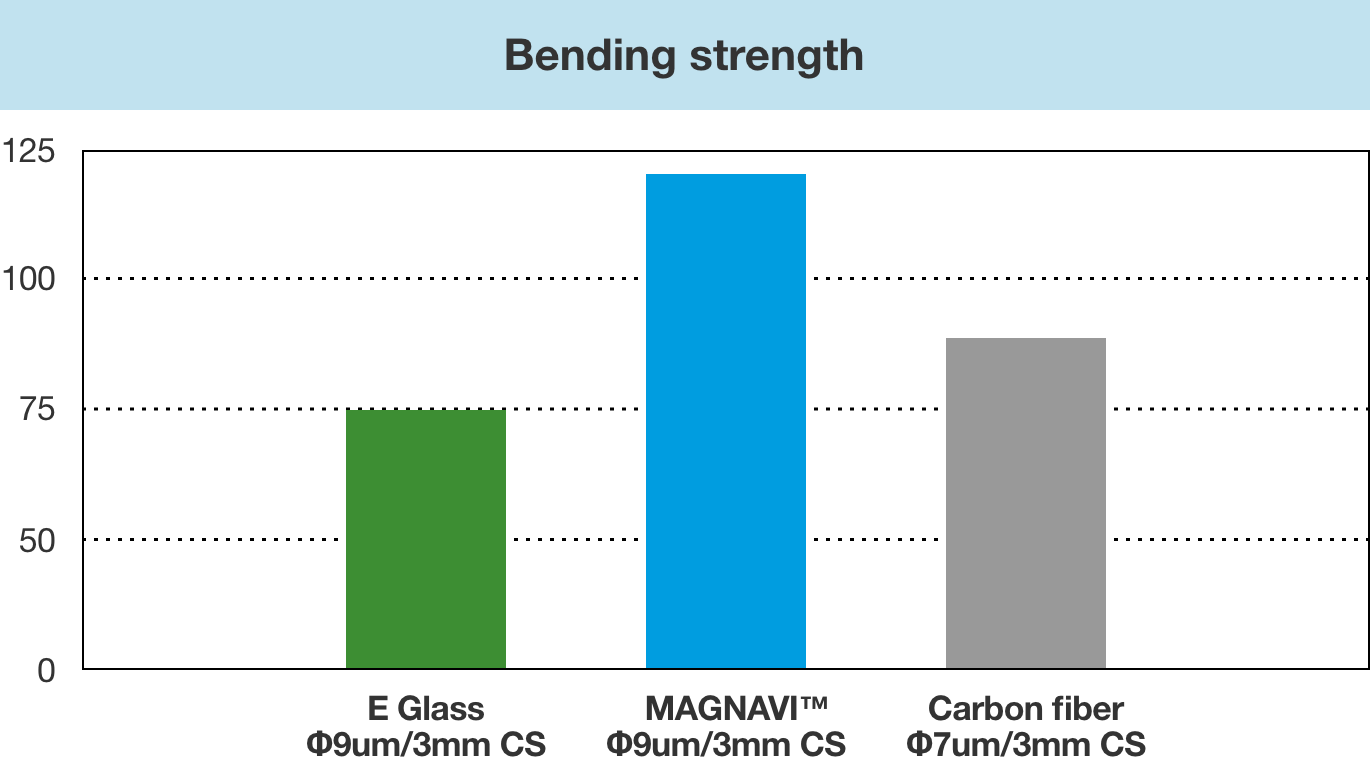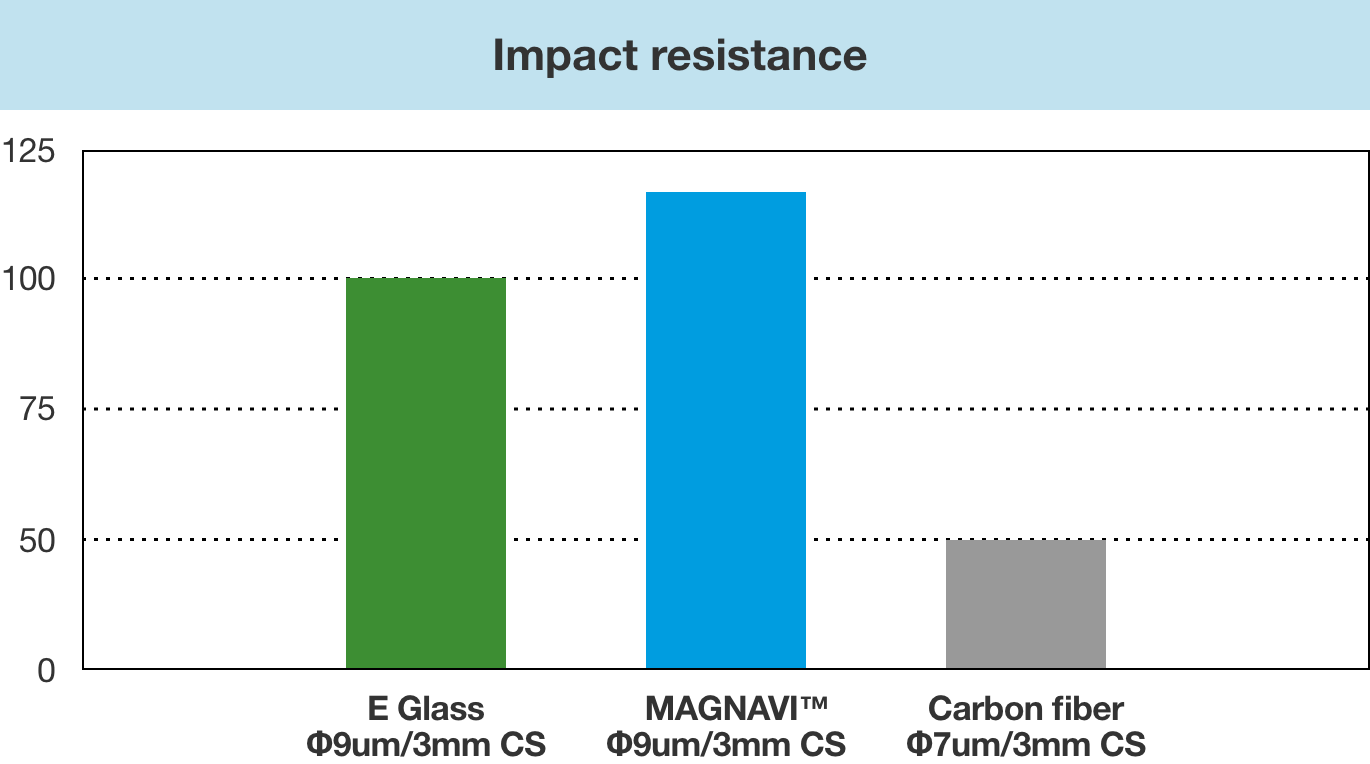 Property of molded product with E glass is indicated as 100, with 20% addition to PA66. *Not guaranteed data values.
Roving
Roving is a product in which strands of sized glass fibers are wound into cylindrical shape without twisting. It is a general-purpose reinforcement material that can be applied to a variety of FRP molding methods, including spray-up, preforming, and SMC.
MAGNAVI™ roving can enhance impact resistance of composite materials, reduce energy consumption by weight reduction and prevent warping and deflection in various fields from transportation equipment to industrial material applications, sports and leisure applications. And this, in turn, is effective in increasing the equipment in size.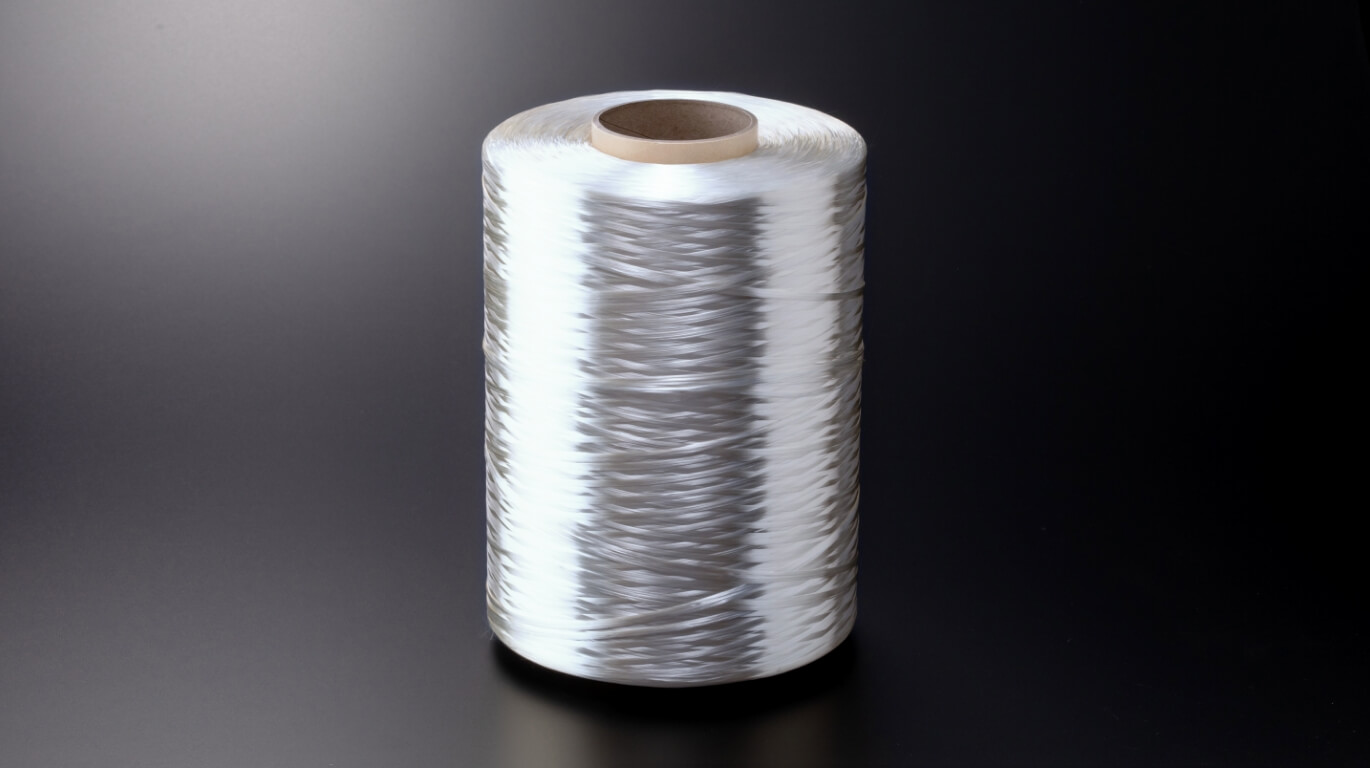 Yarn for industrial use
Yarn is a product in which twisted strands of sized glass fibers are wound onto a bobbin. It is then able to be processed into various applications such as glass cloth and glass tape. MAGNAVI™ yarns have excellent heat and acid resistance, in addition to high modulus and strength. This contributes to improved performance for wide range of industrial materials.
Although MAGNAVI™ yarns are supplied currently as single yarn products, customizing for twist adjustment, plied and multiple yarn is also available,follwing customer requirements.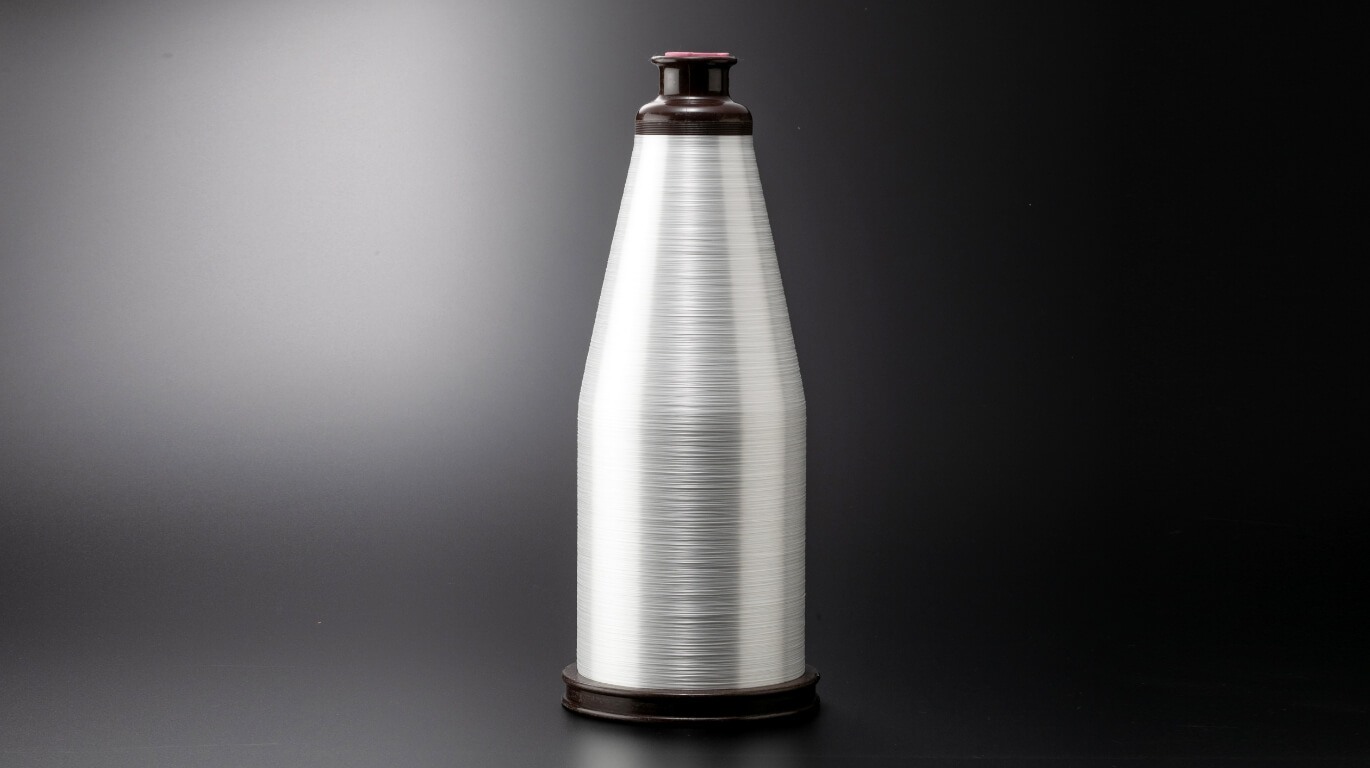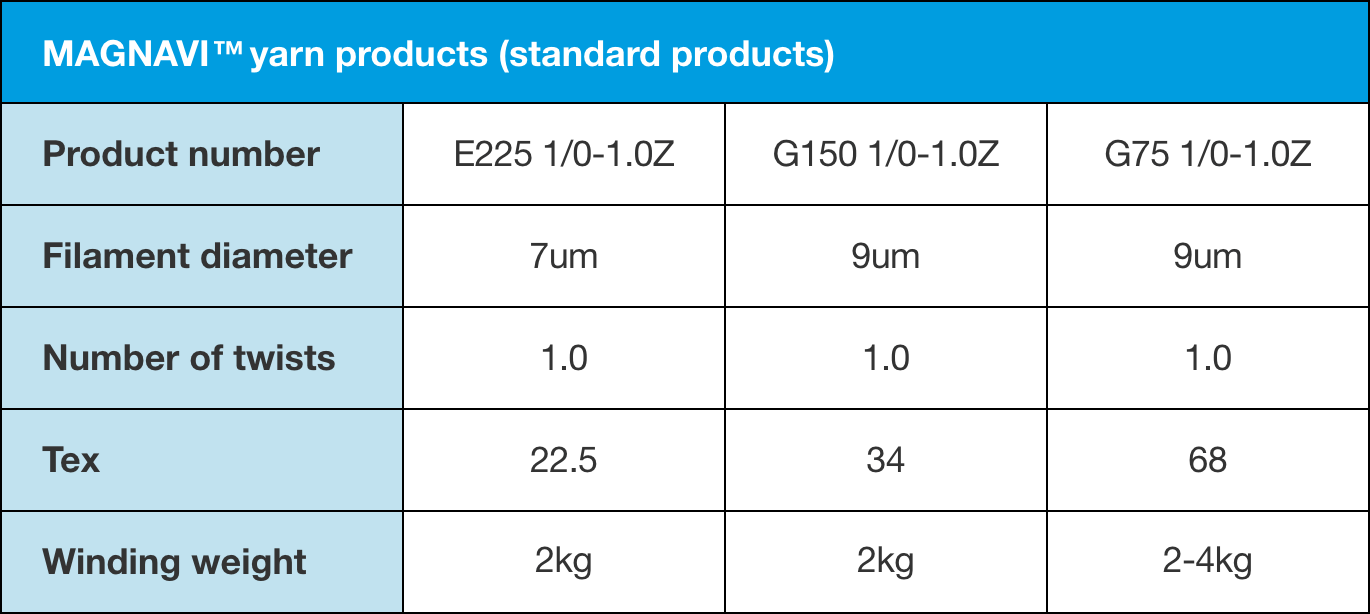 MAGNAVI™ applications (examples)
(1) High modulus, high strength and radio wave transmission
As its electrical insulating properties and high mechanical properties are improved compared to conventional glass fiber, it can be applied to various areas including electronics where insulation,strength and radio wave transmissibility are key elements.
Some examples of this are as follows:
Radome
UD components for electronic devices
Light weight, high strength, insulating materials for power equipment
GFRP housing (including central plates) for medium- to large-sized drones
(2) Impact resistance x appearance (transparency and neutral color) x cost advantage
MAGNAVI™ demonstrates high strength, especially in terms of high impact resistance, as well as high color selectivity due to the unique neutral color of the glass. For this reason,MAGNAVI™ can be used in applications where strength, appearance, and design are required.
Some examples of this are as follows:
Air cylinders, high-pressure gas containers, hydrogen tanks for FCVs
Aircraft interior materials: flooring, materials used for walls in cargo holds 
Against carbon fiber which is used as reinforcement for FRP, MAGNAVI™ is relatively inexpensive, but also has equivalent bending strength and superior impact strength than carbon fiber, despite having lower modulus. It provides new choice for reinforcing material in applications for more general purpose usage.
(3) High strength and high modulus (weight reduction) x Electrical insulation x Corrosion resistance (acid resistance)
In the field of high-voltage power transmission, insulators are generally being replaced by plastic ones. Such applications require lightweight, high strength and high levels of insulation where MAGNAVI™ is well-suited.
Some examples of this are as follows:
Polymer insulators
GFRP wire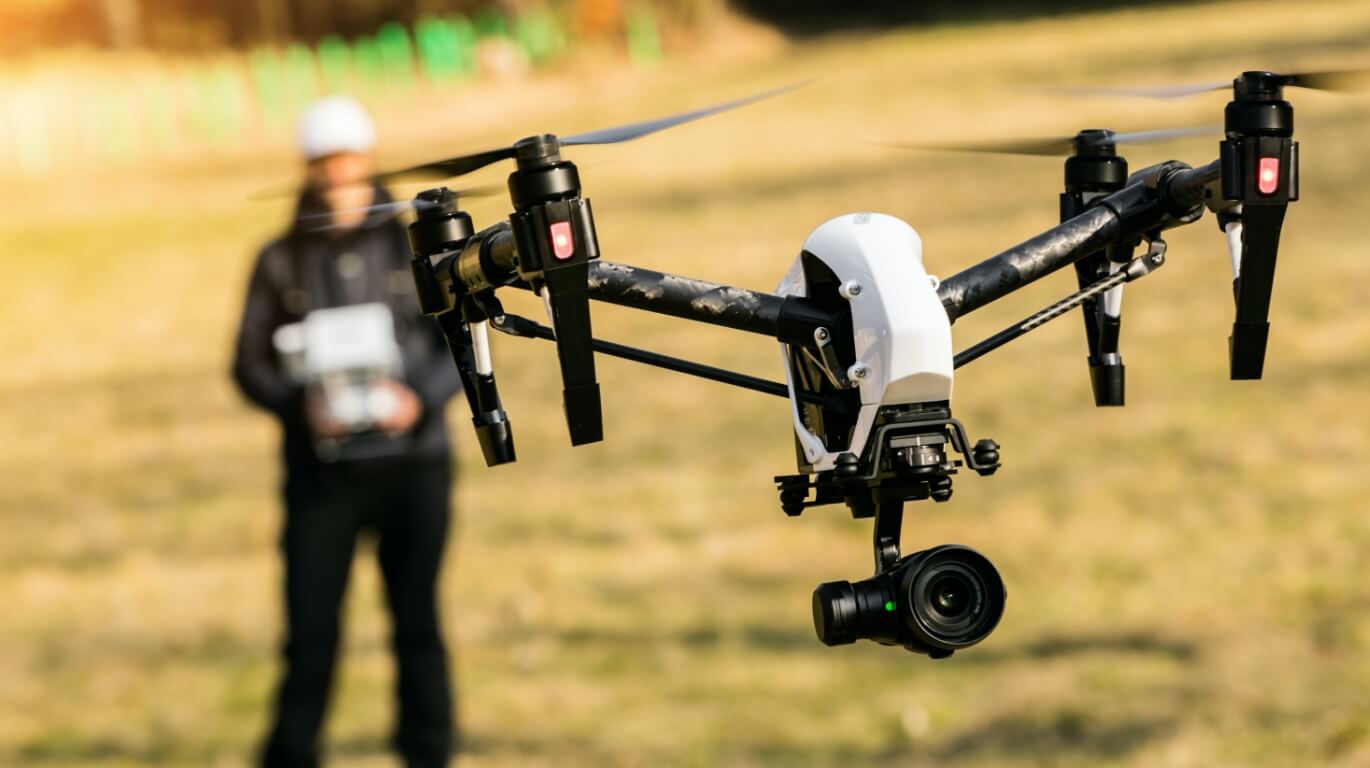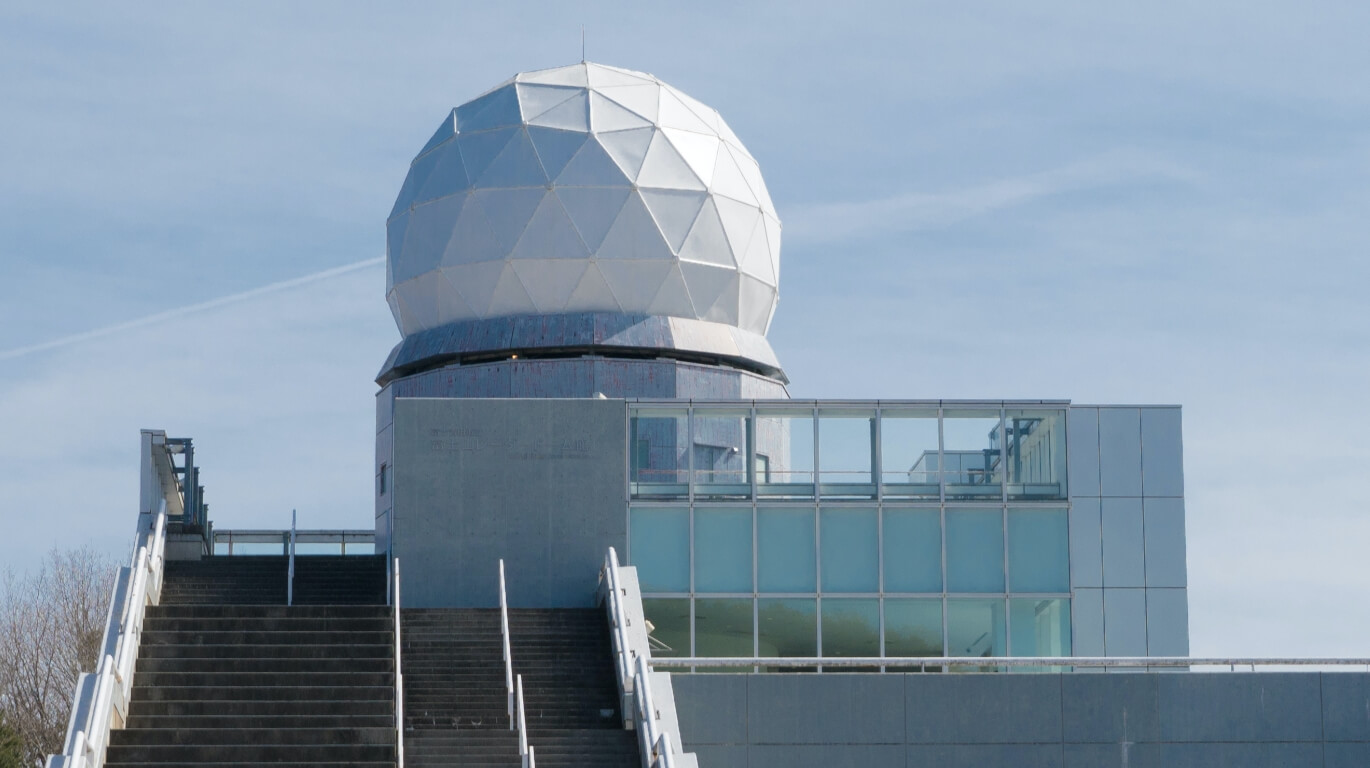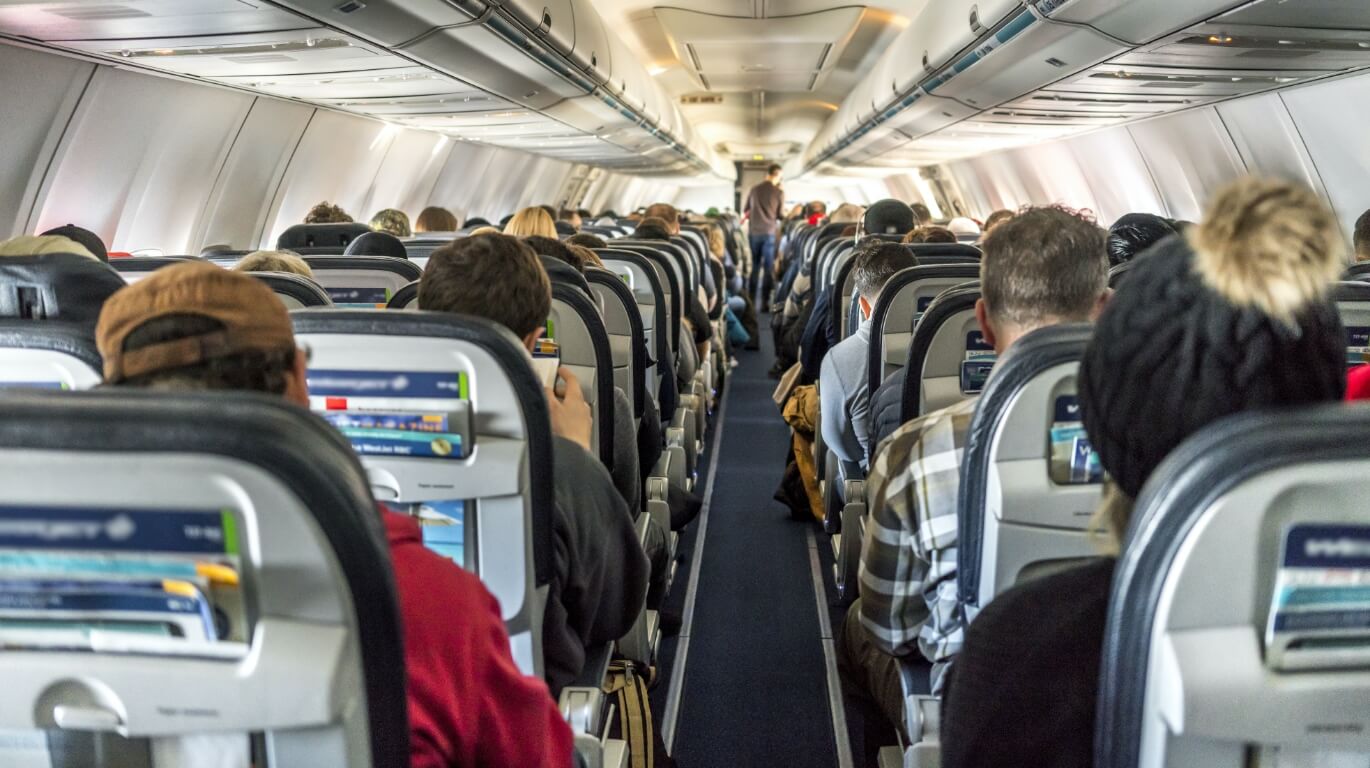 Glossary
FRP
FRP stands for Fiber Reinforced Plastic, these are plastics that have been reinforced with a strengthening membrane such as: Carbon, Glass, and Aramid; material is dependent on usage. Although difficult to achieve dimensional stability within plastics, which are lighter in weight than steel have a low modulus of elasticity. These weak points can be reinforced, and various functions, including increased strength, can be achieved by adding fibrous reinforcements.
FRTP
FRTP stands for Fiber Reinforced ThermoPlastic. It is fiber reinforced plastic with thermoplastic resin. Molded product is generally small such as injection-molded resin or others.
GFRP
GFRP stands for Glass Fiber Reinforced Plastic, which has unique features of glass, such as nonconductivity and design, as well as being stronger in application than metal materials such as aluminium and stainless steel.
Radome
Radome is a combination of two words, radar and dome. It mainly plays the role of protecting antennas from the natural environment such as the wind, rain or snow.
SMC
Sheet molding compound resin is a fiberglass-based molding that is used in applications that require high strength.
FAQ
Is it possible to provide prototypes or sample products?
Yes, it is possible. Please request MAGNAVI™ sample by using the inquiry form.
Contact us
Is it possible to discuss if MAGNAVI™ is applicable for use in consideration?
Yes, we would be willing to discuss this with you. MAGNAVI™ is mainly supplied with roving and yarn product. As for product specifications, elements as tex, filament diameter, and winding weight, are all to be considered and discussed to customer specification.
In addition to our standard products, other forms of glass products are also available to meet customer needs, such as chopped strands, milled fiber, pellets, and glass flakes. Please contact us for more information.
Contact us
Please can I know about the physical properties of MAGNAVI™?
Please refer to the technical sheet for information of physical properties. We are also available to answer any questions on information that is not listed. Please contact us for more information.
Contact us
MICROGLAS; Registered Trade Mark in Japan, USA, Europe, U.K., Singapore, Malaysia and China.