Materials
Rubber
Rubber products with NSG material for high-efficiency transmission systems have changed the way automotive engines are designed.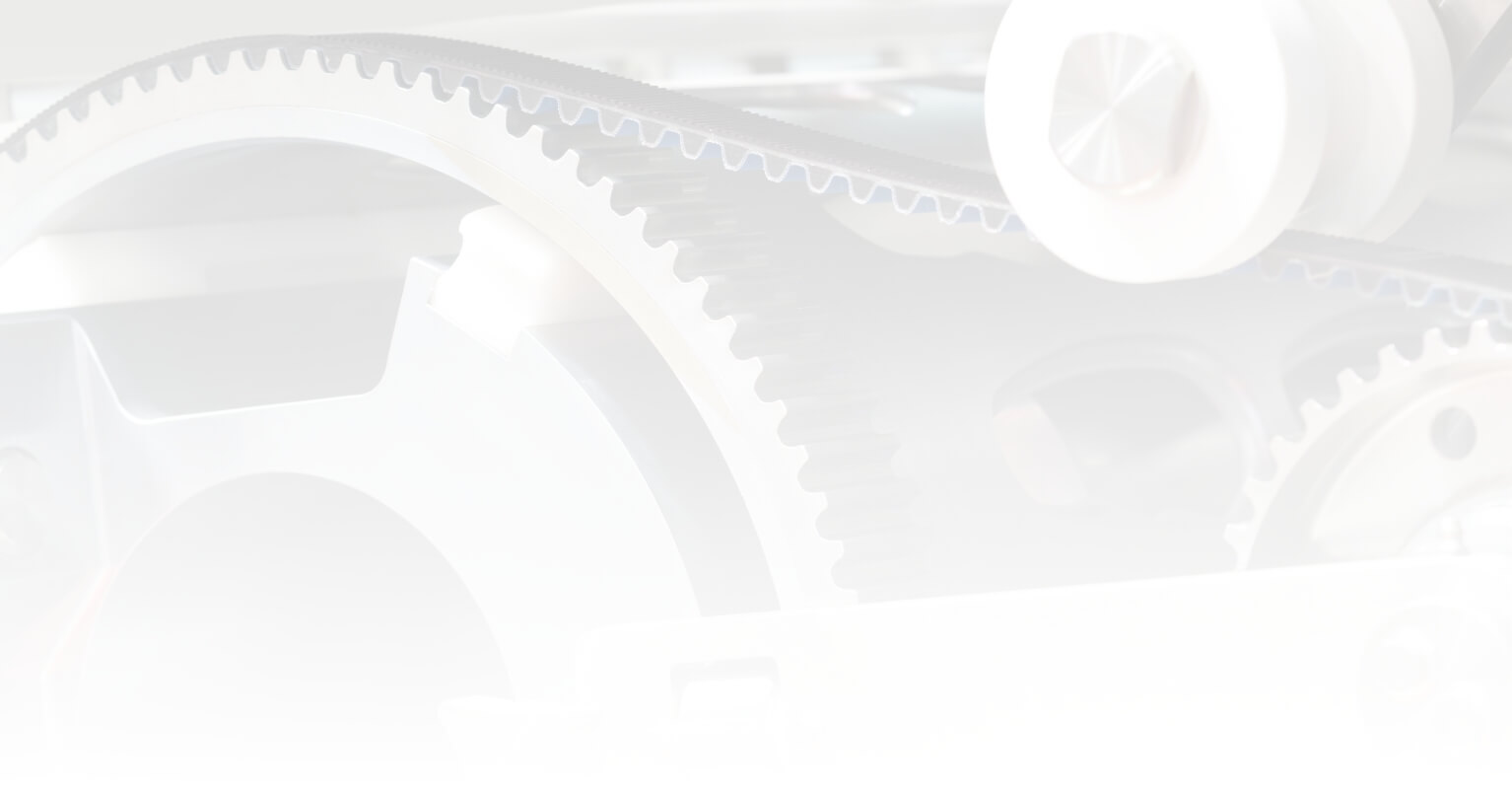 With miniaturization of mobility and automation of industrial machines, lighter, more efficient transmission systems are desired. To achieve high-precision movements under high-load conditions, a transmission system that uses rubber products is being developed.
NSG is utilizing production technology for rubber materials, first used in the automotive industry, and continues to develop and provide key materials for improved performance and reliability of transmission systems, contributing to the wider use of rubber materials.
Adoption to drive system for industrial robots
Recent innovations have increased the demand for industrial robots. A new technological trend, "Industry 4.0", has led to automation in various industries, and increasing investment in robots is anticipated.
To achieve automation of manufacturing processes and higher productivity, faster and more precise movements are needed for robots. However, with the existing drive systems that use rubber timing belts, movements accompanied with rapid acceleration and deceleration and positioning accuracy could not be achieved.
NSG developed a new Glass Cord that combines highly-elastic carbon fiber and their own textile processing technology, allowing for improved performance of timing belt for robots. Furthermore, this development allowed for faster and more precise movements. As a solution for automation and higher speed in industry, increased demand for Glass Cord is anticipated.
Examination to drive system for transport facilities
Capital investment in smart factories is increasing. To achieve optimum production, machines and facilities that are connected via a network must be highly efficient and trouble free. On the transfer line of electronic devices, medical industry, and food, there were concerns for defects caused by static electricity.
To solve this issue, timing belts made of rubber or resin without metallic material are actively being examined and employed to drive transfer lines. As the ideal reinforcing material, light, and without magneticity and corrosion risk, Glass Cord designed by NSG, supports stable and efficient production in factories.
Application to rear-wheel drive for motorcycles
Driven by emission regulations, SDGs and an increase in demand during the COVID-19 Pandemic, the market for electric bikes and scooters has rapidly increased. The market wants electric bikes and scooters with even higher performance. Specifically, for rear-wheel drive motorcycles, a power transmission system that is lighter, quieter, with higher torque and efficiency is desired. Instead of a gear and resin belt, maintenance-free rubber timing belts are being examined.
The new Glass Cord developed by NSG is light and uses highly elastic carbon fiber. It is expected to be well received in the market as a reinforcing material that is well suited for rear-drive motorcycles.
Expansion to rubber V-belt for accessory drive of mild hybrid vehicles
Mild hybrids that use auxiliary starter/generators as drive motors are being adopted by automobile companies worldwide as a simple and compact electric device capable of improving fuel efficiency by 10 to 20%. Starter/generators in mild hybrid vehicles experience higher loads than usual so the rubber V-belts must have high power transmission performance and durability.
To answer this need, NSG developed a new Glass Cord as a reinforcing material for rubber V-belt by combining aramid fiber and their own adhesion technology. The newly developed Glass Cord is a further example of rubber products improving the fuel efficiency of automobiles.