Healthcare
Medical care
NSG contribute to improve image quality in diagnosis and medical treatment with unique lenses and optical filters.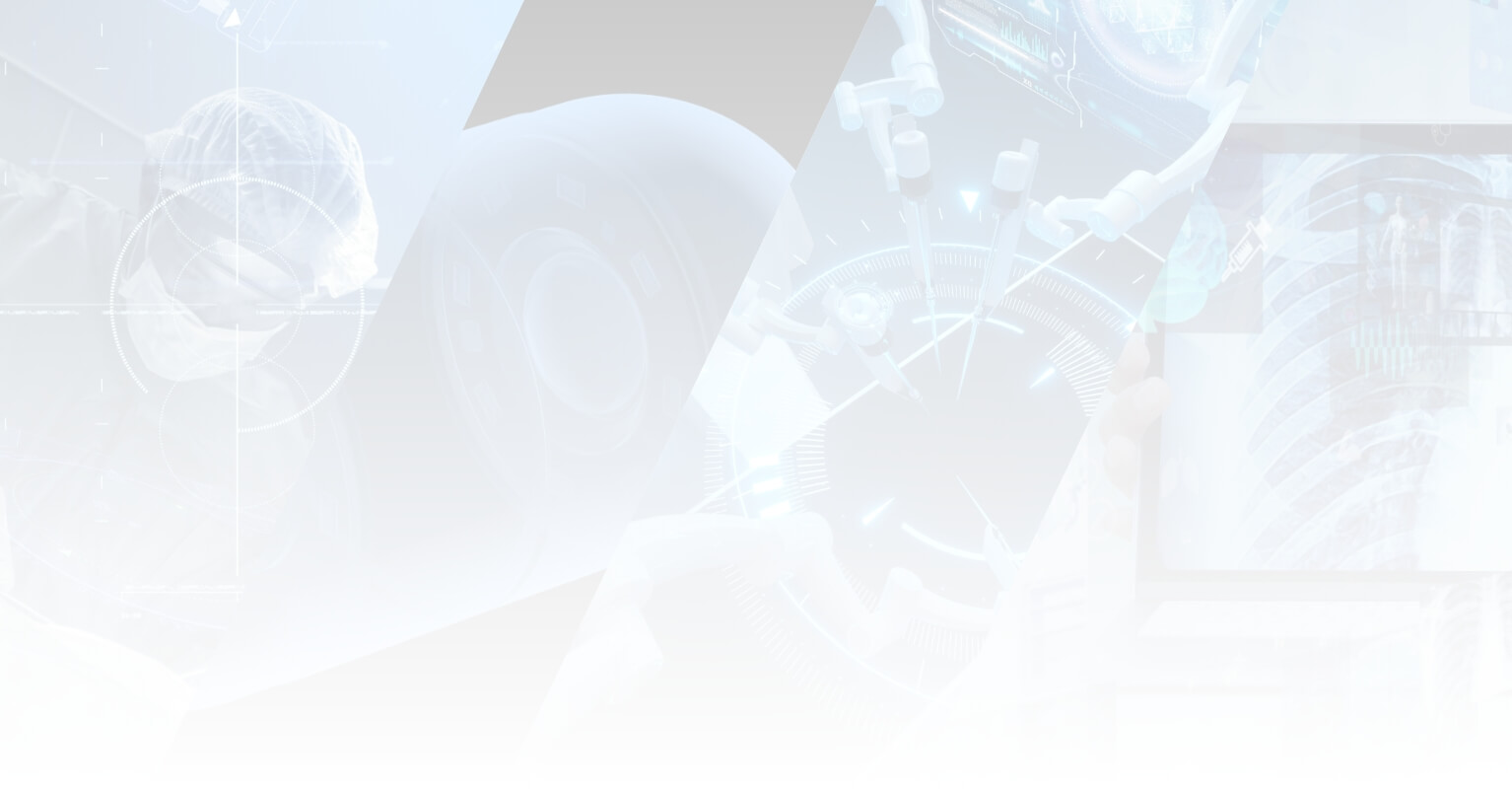 In the field of AI image diagnosis and medical robots under the modern medicine, image diagnosis technology that visually confirms in-vivo information is essential. As technological advances in cameras and sensors and improvements in noise suppression function, a large amount of high resolution data can be collected. This improved the diagnostic accuracy of AI. Medical robots equipped with high resolution cameras (CCD and CMOS) can perform detailed tasks instead of human eyes and hands, being applied in diagnosis, remote surgery, remote treatment, and rehabilitation.
NSG developed special lens and optical filter to contribute in the improved image quality.
Quality improvement in OCT (optical interference tomography) images
OCT (Optical Coherence Tomography/optical interference tomography) uses near-infrared light laser and optical fiber technology to cause interference between the target and light reflected by the reflective mirror. In this manner, this method builds images by analyzing optical information. Compared to ultrasound, MRI (cross-sectional imaging that uses magnets and electromagnetic waves), and PET (positron emission tomography), the OCT probe can give higher resolution and allow observation of microscopic structures that is an order of magnitude smaller than ultrasound (several microns).
As the main part for OCT probe used for medical purposes (cancer and the inner wall of blood vessels) and industrial purposes (inside of paint and various nondestructive tests), SELFOC® Imaging Lens contributes to get higher image quality.
Quality improvement in medical and industrial endoscopic images
Endoscope requires an objective lens that captures objects and a relay lens that transmits image information to a certain length.
SELFOC® Imaging Lens is used as the objective lens of flexible endoscopes and rigid endoscopes, and SELFOC® Rod Lens is used as the relay lens of rigid endoscopes. They play an important role in improving image quality of endoscopes.
Endoscopic image
Improvement for quality and operability in image transmission system for endoscope and microscope
Endoscope that was meant to examine the stomach is now a medical device that greatly contributes to innovations in gastrointestinal surgeries. Since it works as hands and eyes for physicians inside of the digestive tract and abdominal cavity, improvements to imaging performance (compatibility with HDTV and 4K) and smaller diameter are demanded for endoscope.
NSG is developing technology to handle issues associated with small image transmission systems including microscopes, and simplify assembly and installation of optical parts (objective lens).
Endoscopic image
Improvement in image quality through antifogging coating on cover glass for endoscope and camera
Fogging on lens is a phenomenon where water drops form on the cover glass of the lens due to temperature difference between outside and inside of the cover glass or rapid pressure change, reducing the visibility by light scattering. It has a big influence on reading information for image.
By applying antifogging coating to the cover glass of endoscope and camera, fogging can be suppressed, ensuring high quality images.
Application sample (Antifogging Coating Left:without/Right:with).

Liquid sample

Endoscopic image
Improvement in image quality by Super-Low Reflective Coating on cover glass and lens for endoscope, camera, and sensor
Super-Low Reflective Coating is liquid coating with low angular dependence and high antireflective performance.
It can be coated on substrates with various shapes from plane to curved surface.
High quality imaging with limited reflection becomes possible by applying the coating to lenses and cover glasses installed in endoscopes, cameras, and sensors.
Application samples (Super-Low Reflective Coating Left:without/Right:with).

Liquid sample

Endoscopic image