MICROGLAS®
FLEKA®
FLEKA® is granularated glass flake material with surface treatment, contributing to prevent warping and to realize dimensional stability of engineering plastic products.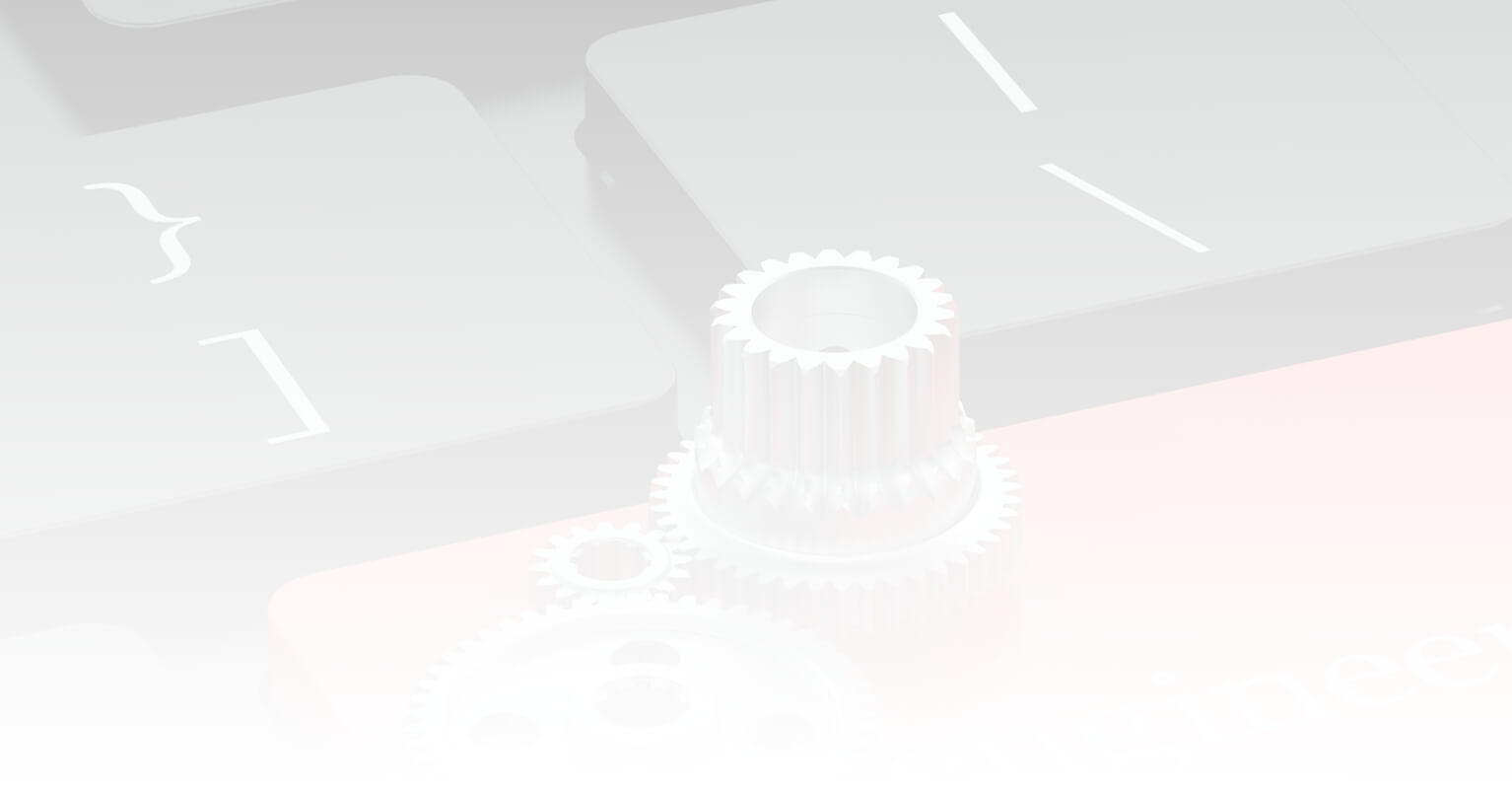 Product summary
FLEKA® is a granulated glass flake which, using proprietary development and manufacturing, has a mean thickness of 5µm, a high aspect ratio of 10-4000µm (thickness/particle size ratio), which has been surface-treated to improve compatibility with resins.
The flakes are prevented from scattering and the handling is improved using a unique surface treatment technology, and adhesion to various resins is improved. It also exhibits excellent solubility within the resin so the glass flakes are oriented in a uniform manner. FLEKA® allows improvement of engineering plastic dimensional accuracy across three dimensions.
Development of 3-D dimensional stability
Flake shape glass particles that have a high aspect ratio (thickness/particle size ratio) are oriented parallel to the resin surface. This is effective to control dimensional changes not only in resin flow direction (MD direction) but also in vertical direction (TD direction) (MD/TD gets close to 1). This enables molded product to reduce warpage significantly.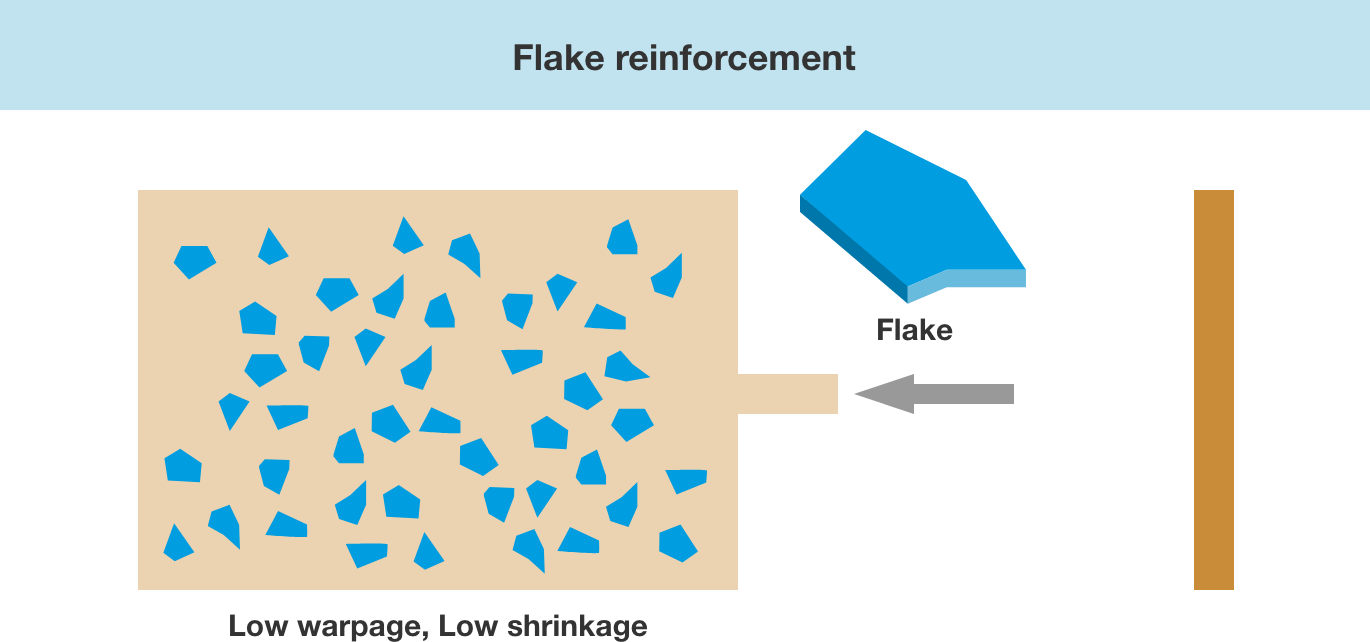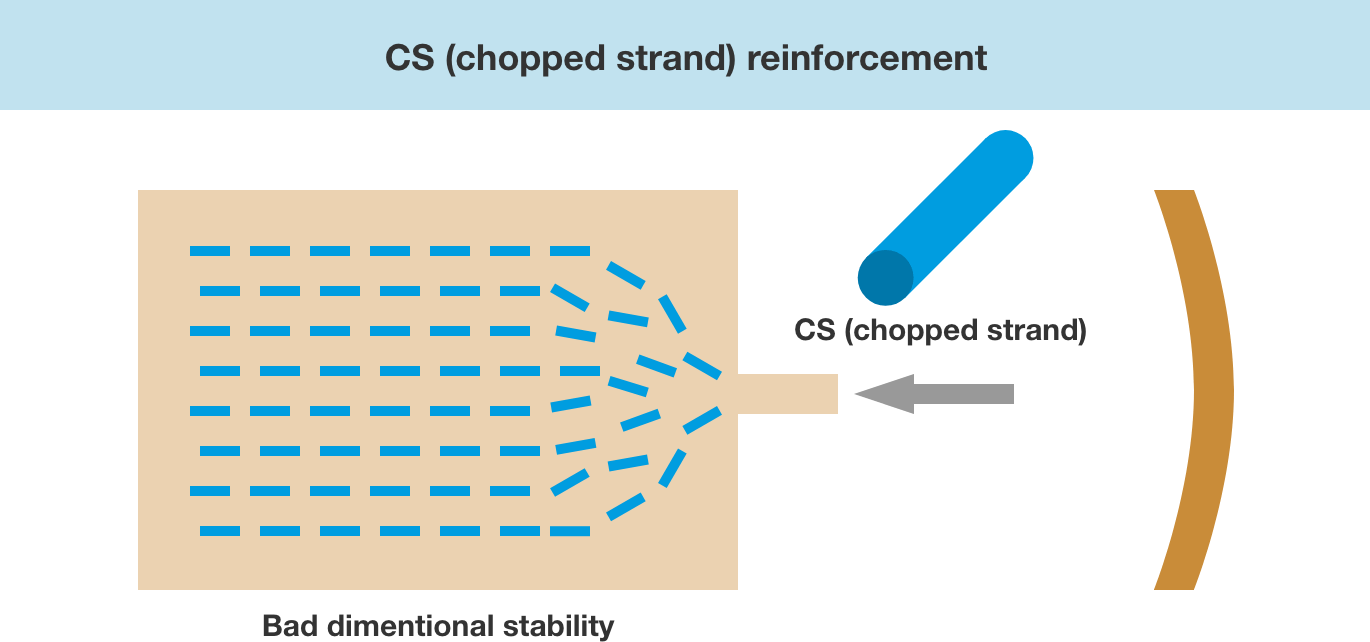 Effect by surface treatment and granulation technology
(1) Adhesion improvements to various thermoplastic resins (PC, PBT, PA, PP, PPS, LCP, etc.)
(2)Using granulation to improve handling workability (improvement of product flowability = hopper bridge reduction , scattering prevention)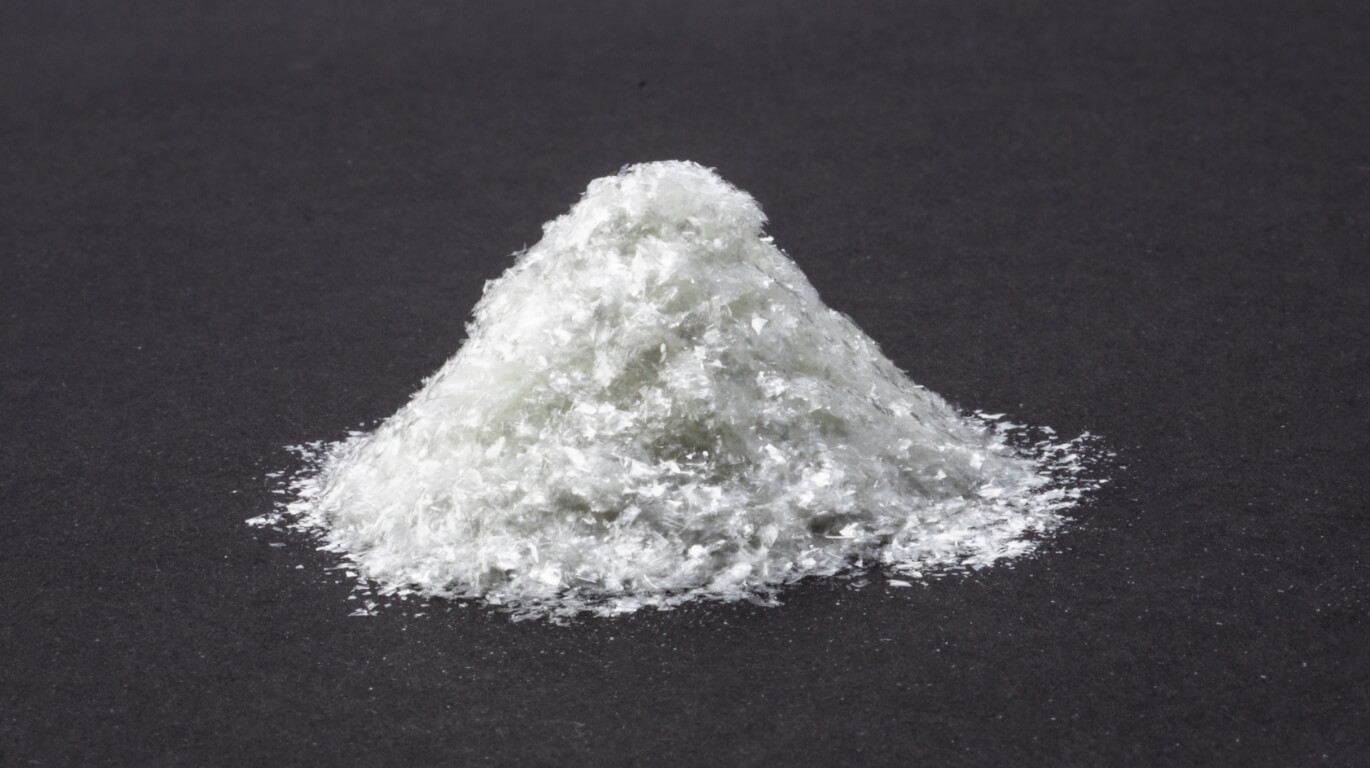 Improvements in dimensional stability during injection molding
High dimensional stability during injection molding (warpage and molding shrinkage reduction)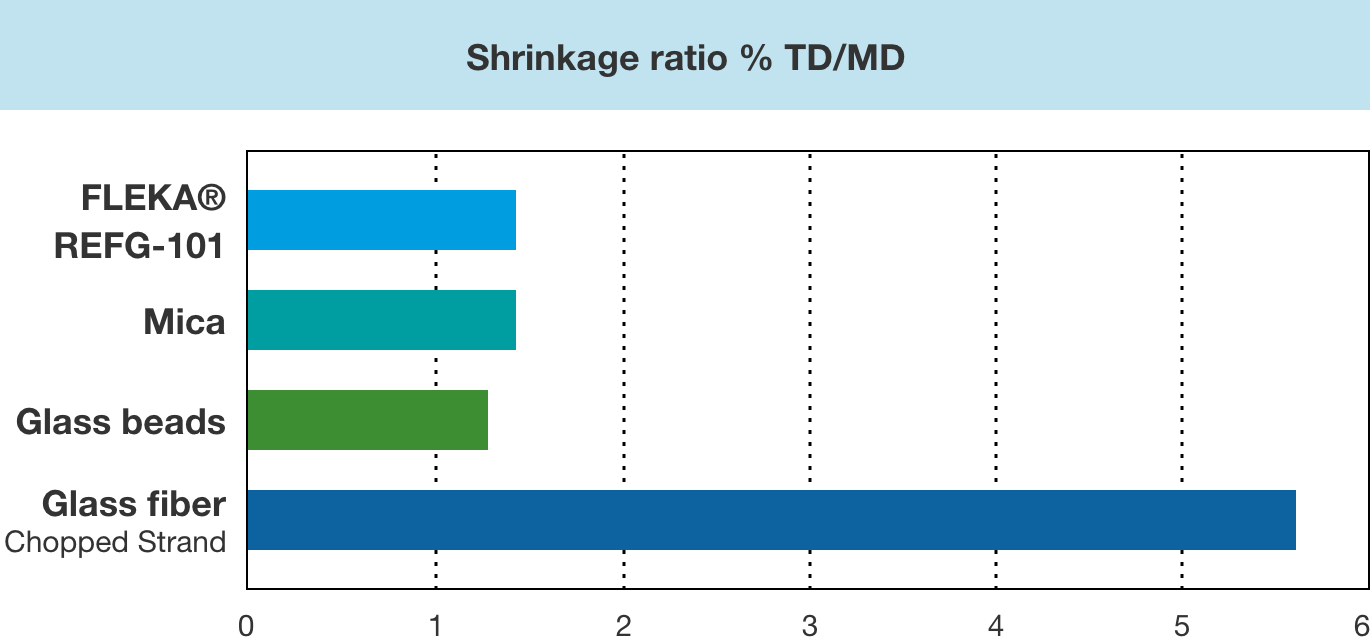 FLEKA® product lineup and the effect of surface treatment
Raw glass flakes have average thickness of 5µm, two types with two mean particle size of 160µm and 600µm are available. Both glass flakes are granulated with a surface treatment customized to the resin.
Surface treatment is expected to improve adhesion to resin and physical properties of the molded products such as tensile strength and bending strength. Granulation provides good handling (workability) for glass flake.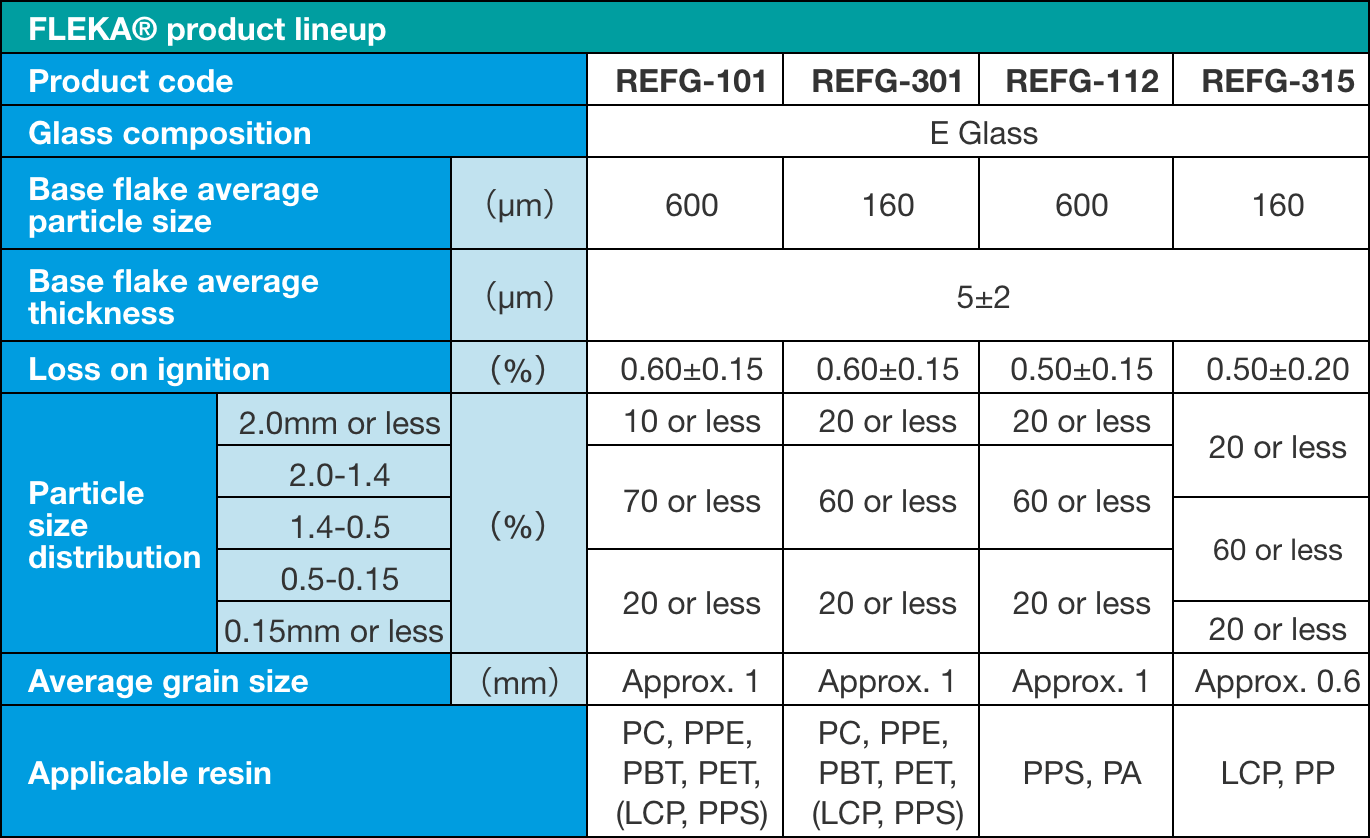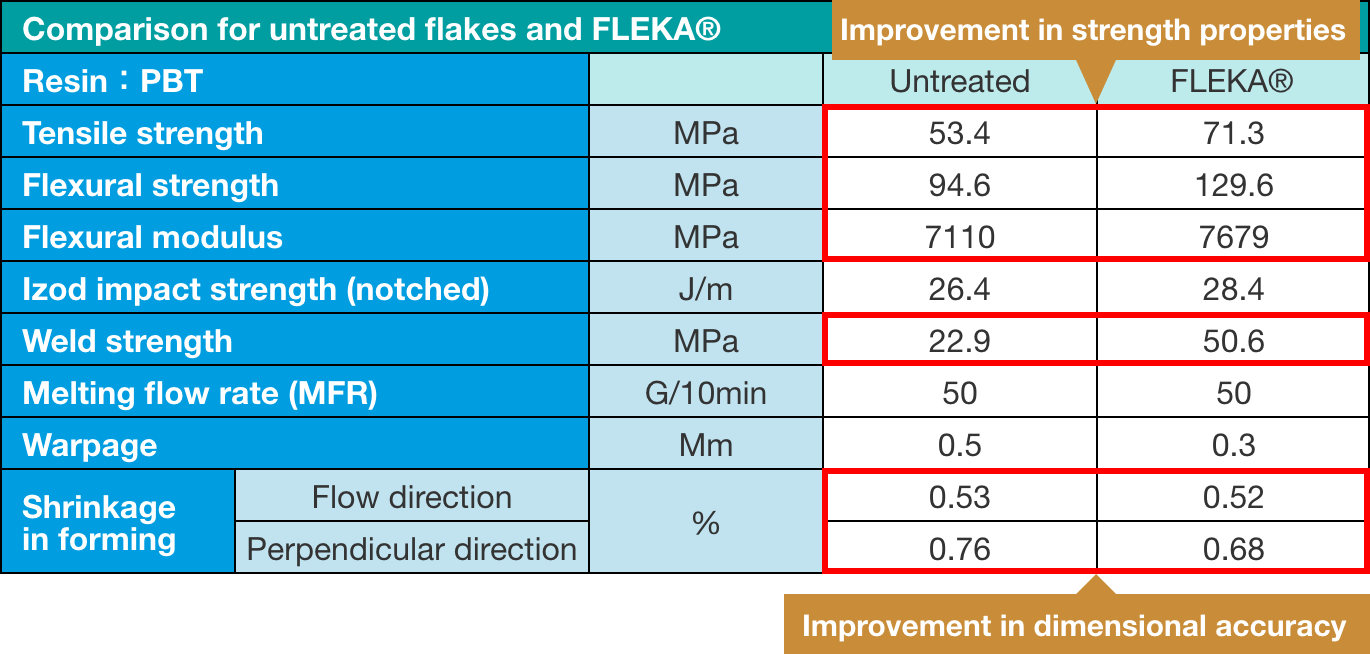 Glossary
Bulk density
This is a value obtained from the weight of a fixed volume and is expressed in units such as g/cm3. A value of 1 is the same as water, and the smaller the value, the greater the bulk.
Granule
This refers to the state of granulation after applying a surface treatment agent to glass flakes.
Adhesion
This shows the level of sticking status between glass flakes and resin or paint to be filled by the flake.
FAQ
This depends on the product, but is approximately 0.2-0.5g/cm3.
Basically, 20kg of flake is packed by paper bag.
Depending on the quantity, NSG can also prepare a flexible container, so please feel free to inquire.
Contact us
Could you send us a sample?
Yes, we can. Please use the inquiry form on our website or request it by phone.
Contact us
MICROGLAS; Registered Trade Mark in Japan, USA, Europe, U.K., Singapore, Malaysia and China.
FLEKA; Registered Trade Mark in Japan, USA, Europe, U.K., Singapore, Malaysia and China.